 Ultralight functional textiles. Revolutionary organic.
DYNTEX® BIOSYNTHETICS
The New Standard for Environmentally Friendly Fabrics
DYNTEX® has developed extraordinary biosynthetic fabrics in collaboration with specialists from all over the world that are ultralight, bio-based, biodegradable. In terms of function, durability, appearance, and feel, they meet the highest standards of quality. This sets new standards for athletic, outdoor, and active lifestyle clothing made from environmentally friendly functional textiles.
Ultralight: weighs as little as 38 gr/m2
Breathable, water-repellent, durable
Meets the highest environmental standards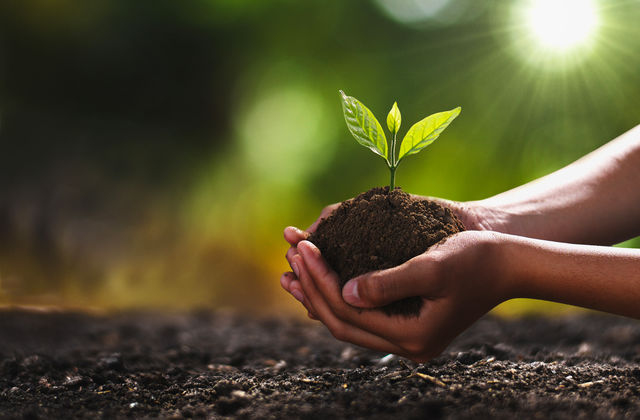 OUR MISSION
Protecting the Environment for Future Generations
DYNTEX® Biosynthetics significantly reduce the environmental footprint of functional clothing. This is our way of protecting the environment for future generations.
DYNTEX® Biodegradable
The world's first ultralight functional fabric that only takes five years to biodegrade. This reduces the amount of waste and the impact on the environment. The yarn made of high-tech polyamide Amni Soul Eco® makes it possible to produce fabrics of the highest quality that weigh only 38 grams per square meter. Standard polyamides typically take ten times longer to biodegrade.
DYNTEX® Biodegradable
DYNTEX® Biological Origin
The world's first ultralight functional fabric made entirely from bio-based raw materials. The castor oil plant serves as the basis for an organic yarn. In a special manufacturing process, DYNTEX® uses this yarn to weave ultralight functional fabrics of the highest quality with one-of-a-kind tactile properties and exceptional looks.
DYNTEX® Biological Origin
WHAT MAKES DYNTEX® STAND OUT
We stand by our beliefs. 
That makes us a strong partner.
Authentic
We establish long-term relationships with our partners. Mutual trust, respect, dependability, and honesty are the foundation of a successful partnership.
Professional
Supplying products of the highest quality, meeting business standards, and adhering to deadlines are our top priorities. We develop our products on the basis of our expertise and more than 20 years of industry experience.
Full of Ideas
We constantly come up with new ideas, surprise our partners, and are happy to use them as a source of inspiration. We gladly venture into projects that seem impossible at first glance.
ABOUT DYNTEX®
We challenge trends.
 We challenge ourselves.
We develop and manufacture extraordinary functional fabrics for athletic, outdoor, and lifestyle clothing with passion, curiosity, and innovative ideas. Together with a network of selected specialists from Europe and Japan, we create exclusive and unique fabrics. With state-of-the-art machines, the latest production technologies, and a wealth of ideas, we impress leading global premium manufacturers.
CONTACT
The next step is the most important.
Have any questions? We look forward to telling you more about our revolutionary biosynthetic textiles.
Alexander Gächter
Sales Specialist
Ich freue mich auf Ihre Nachricht.